View More Services
Our Audience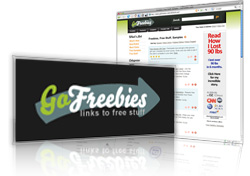 Constructing a Campaign Strategy
Digital Branding helps businesses just like yours every day to drive traffic, create brand recognition and reconnect with consumers even after they leave your website. Our team uses innovative approaches to harness the power of the internet to go work for you, strengthen brands, and ultimately grow your revenue. To ensure your campaign maximes your ROI, our online marketing specialists use a highly consultative process to develop a customized campaign strategy to meet your customer aquisition goals. Some of these strategies can include:
Individual Newsletter Sponsorships
Solo Drop Email
Option Incentivized Placement
Custom Co-Branded campaigns
Newsletter Campaigns
If you're not sure what might work the best for you, don't worry - we'll help you figure out what works best for your needs.
Precision Targeting Across Multiple Verticals

Once we've constructed a campaign strategy, Digital Branding will develop a media plan leveraging an integrated mix of our online verticals to reach thousands of targeted consumers and drive traffic to your offer. Our online verticals include our own audience of leading content websites and email newsletters, as well as a growing network of top tier web publishers.
Campaign Optimization

With an award winning creative team in house, your message will be carefully crafted to ensure not only a great first impression, but also that your message is clearly displayed in a way that maximizes conversions and click throughs. Once your campaign is ready to run and is sent out, Digital Branding has several levels of sophisticated tracking and conversion tools to follow the performance of your campaign in real time and see if adjustments are needed, on the fly.
Whether you choose to use our team for your campaigns, or provide us with existing creative, we will work to ensure that your email campaign is ready to make an impression, is successfully delivered, and your conversion rates give you the most for your budget.
Customized Consumer Profiles

Our Lead Generation campaigns include building detailed consumer profiles of each of the new leads we drive to your offers. Data we collect for each of our qualified leads includes demographic information, geographic location, as well as brand and or product interest/usage information. We build these consumer profiles by carefully gathering data as members join and interact within our websites. All of our members are double opt-in subscribers, and our databases are routinely scrubbed for inactive accounts. Your campaigns are going to real people, that are actually interested in your products and services.
Delivering Results

We understand the hesitancy that comes with trying a new marketing technique to drive quality leads to your brand, and Digital Branding works to ensure the process and the results are as transparent as possible.
We deliver quality traffic of targeted customers directly to your offers in your desired format. There is no guesswork or cloudiness about a campaign's results. You'll be able to provide your sales team with hard data and trackable results.
The Digital Branding Difference
Our lead generation campaign solutions provide the following benefits:
Quickly build a database of real customers actually interested in your brand and product.
A transparent and trackable result. View detailed analytics for every campaign, removing the guesswork and giving you peace of mind.
Campaign optimization and improved newsletter delivery. Award winning creative, targeted campaigns, and real time analysis providing a better campaign, and of course, better ROI.
Gain insight on market trends and gain access to our extensive consumer demographic and usage data.
A one stop lead generation agency that can provide an innovative solution for all your needs across a number of different verticals.