Want to Learn More?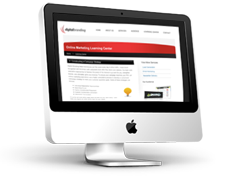 Not sure what campaign is the best fit for your business? No problem. Read through our helpful Learning Center to view examples and find a solution that fits your needs.
See How We Can Help You
What Our Clients Are Saying
Before we began running our campaigns with Digital Branding, we were unable to accurately track lead generation to our website. With the transparency provided with each campaign we run with them, we are able to tell exactly where our visitors are coming from, and where we will have future success. Michael Weiss
At Digital Branding, we're revolutionizing the way advertisers connect with their target audiences online. Our suite of targeting capabilities, user friendly network of leading content websites, and consumer data advantage enable you to reach your desired audience in a quality environment, and our exclusive reporting capabilities prove it.
Email Marketing
For many marketers, simple 'batch and blast' email is a dead end. Digital Branding goes beyond email blasting by sending your advertising campaign to your target audience within our network of leading content sites, and using powerful analytics to provide immediate feedback and maximize conversion rates.Learn more about Email Marketing >
Lead Generation
In an online world where your message must compete against millions of others day in and day out, Digital Branding delivers your message to your target audience through a variety of customized advertising solutions, elminating the wasted time and money of failed campaigns. Digital Branding can provide quality leads from an active audience that is actually interested in your products and services. Learn more about Lead Generation >
Newsletter Delivery
Email newsletters as marketing tools have undergone dramatic changes. The growth in email volume, new regulations, and sophisticated filtering software make it harder to rely solely on email to get your message through. We can help ensure your newsletters make it to your intended audience.Learn more about Newsletter Delivery >
In addition, our award winning creative team specializes in developing customized marketing solutions for advertisers, maximizing your campaigns impact, and increasing quality leads.